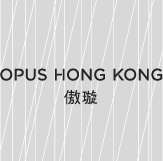 Vitra Design Museum

Weil Am Rhein, Germany

1989

Gehry's design for the exterior of this 8,000 sq ft (740 sqm) museum, his first building in Europe, brings together a series of white curves and abstract shapes in a composition of supreme energy, and suggests a continuous changing swirl of white forms on the exterior. As a totality it resolves itself into an entwined, coherent display.

Guggenheim Museum Bilbao

Bilbao, Spain

1997

Gehry's 258,000 sq ft (24,000 sqm) museum has revolutionised the way public buildings are designed and built. Taking its cue from the industrial heritage of Bilbao, the external shapes and materials reflect the city's shipbuilding history while the extraordinary spaces inside give curators, artists and visitors new, exciting and different possibilities for both exhibiting and viewing art.

Der Neue Zollhof

Dusseldorf, Germany

1999

Der Neue Zollhof's 301,000 sq ft (28,000 sqm) of office space became a major part of Dusseldorf's regeneration of its River Rhine harbour as an attractive space to work, relax and play. A diverse mix of geometry, massing and exterior materials – the three separate concrete towers each have different finishes, metal, plaster and brick – give the buildings a unique character. To unify the project Gehry employed identical windows staggered throughout the entire complex in a mesmerising wave pattern.

Walt Disney Concert Hall

Los Angeles, USA

2003

With its lyrical and sculptural curves and folds that mimic a symphony in full flow, the 199,900 sq ft (18,580 sqm) concert hall has become a new civic symbol for Los Angeles and a benchmark for world-class concert halls. From the outset, Gehry's primary intention was to form a close connection between musicians and audience and despite the scale of the building, both its design and its superb acoustics create an extraordinarily intimate atmosphere.

THE JAY PRITZKER PAVILION MILLENNIUM PARK

Chicago, USA

2004

Gehry's magnificent sculptural canopy provides both shelter and exceptional acoustics for outdoor music performances in Chicago's Millennium Park. Ribbons of brushed stainless steel form a 120 ft-wide (37 m) proscenium arch over the main auditorium, while a further 7,000 concert-goers can be accommodated on a sloping lawn covered with a trellis of delicate steel beams.

Hotel at Marqués de Riscal Winery

Elciego, Spain

2006

Located in the Rioja wine region of Spain, the Marqués de Riscal is one of the area's oldest wineries. The 32,000 sq ft (3,000 sqm) vineyard hotel allows visitors to stay and experience the winemaking process. Inspired by colours found in the landscape, the exterior is clad in sandstone and curved titanium panels of gold and pale pink. Its elevated structure maximises views across the breathtaking scenery.



IAC Building

New York, USA

2007

Situated in West Chelsea, the IAC's headquarters is Gehry's first commercial building in New York City. The easy, fluid form of the 130,000 sq ft (12,077sqm) structure adds a sense of lightness to the city's skyline. It also gives observers a different perspective on the building depending on their vantage point.

Novartis Campus
Gehry Building

Basel, Switzerland

2009

The glass façade, central atrium and light, airy interior of this 210,000 sq ft (19,500 sqm) human resources building are designed to reflect the ethos of openness and transparency of the Swiss pharmaceutical giant Novartis, and to provide staff with an uplifting space to meet, relax, and learn.

Cleveland Clinic Lou Ruvo Center for Brain Health

Las Vegas, USA

2010

This 61,000 sq ft (5,667 sqm) building is home to the leading research centre for degenerative brain diseases. To convey a spirit of hope, Gehry housed the clinic in an expressive metal and glass form, with a soaring sculptural volume tucked beneath its stainless steel roof.

New York by Gehry

New York, USA

2010

At 870 ft (265 m), New York by Gehry is the tallest residential tower in the Western Hemisphere. The undulating stainless steel façade brings a new twist to the classic Manhattan skyscraper, its appearance shifting as the light moves across its glistening surface throughout the day.