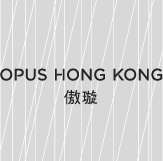 FRANK GEHRY
Master of modern architecture
"Architecture can enlighten and enrich the human experience. It provides a beautiful context for life's drama."
Frank Gehry
Frank Gehry has created some of the world's most influential and iconic buildings. When he completed the Guggenheim Museum in Bilbao, Spain, in 1997, the veteran American architect Philip Johnson described it as "the greatest building of our time."

Over the past decade, Gehry has dazzled the world with such extraordinary creations as the Disney Concert Hall in Los Angeles, the New York by Gehry apartment building in New York City, and the New World Symphony Concert Hall in Miami.

Frank Owen Gehry was born in Toronto in 1929 and moved to California with his family in 1947. After training as an architect in Los Angeles and at the Harvard Graduate School of Design, Gehry returned to LA, completing his first project in the city that remains his home. His first buildings, mostly modest houses and workplaces for himself and his friends, immediately attracted enthusiastic followers with their use of unconventional materials and bold compositions. "I wanted to create musical buildings, lyrical buildings with a lot of delight," explains Gehry. Despite its humble beginnings, his first home in the city, the Gehry Residence, was recently recognised by the American Institute of Architects (AIA) Twenty-Five Year Award as an example of architectural design of enduring significance.

During the 1980s Gehry began to experiment with new forms to develop what would become his signature style. The result was an expressionist take on Modernism with spiraling lines and animated shapes that had never been seen in architecture before. The Vitra Design Museum in Germany is an early example, while the Guggenheim Bilbao is the apotheosis of the style. Gehry's reputation was sealed when he followed up the Guggenheim Bilbao with the sensational Walt Disney Concert Hall in Los Angeles – a mesmerising design of sculptural curves and folds which has become a global architectural landmark. He is now one of the world's most sought-after architects, winning distinguished awards such as the Pritzker Prize and the RIBA Gold Medal.