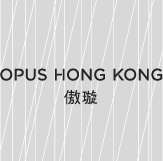 DESIGN PROCESS
INTRODUCTION
The Gehry Partners design process has developed over many years. Creative vision, innovation and intuition drive the evolution of the buildings, along with a belief that close collaboration with the client yields the best results.

The process for the creation of OPUS HONG KONG began with a design brief from Swire Properties, followed by extensive site analysis to give a complete picture of the terrain, and massing studies to develop an understanding of the future structure's proportions in relation to the landscape of The Peak.

Next, the Gehry team created models of different scales to explore both the functional and sculptural aspects of the project, allowing for studies on both detailed and urban scales.

By continuously refining these models over an extended period of time, the team experimented with the spatial configuration and architectural expression of the building.

Actual building materials, large-scale mock-ups and ultra-advanced computer technology were used in the extensive process to promote a deep understanding of the design and to ensure it evolved in response to the ambition defined by the client.

The following pages will give you a brief insight into this demanding process.